Perfect finish :
An optimal planing with minimal effort, thanks to the 95 mm diameter cutter block and 4 knives. For an impeccable finish the pressure of the thicknesser feed rollers can be adjusted according to the type of wood machined. The roller infeed has a helicoidal profile to guarantee firm and constant work piece feed, while the outfeed roller in sandblasted steel maintains the perfect post-processing finishing
Stability over time: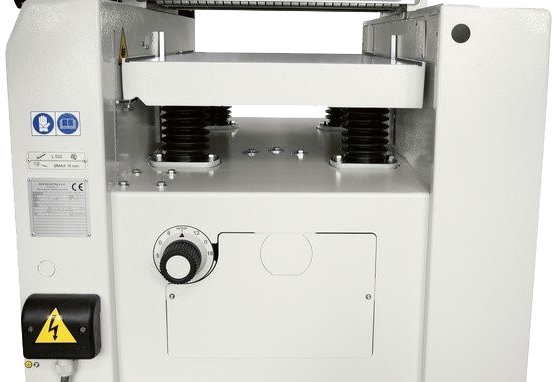 For a maximum long lasting stability the cast iron thicknessing table lifts on 4 spindles with trapezoidal threazds dust protected.
High rigidity: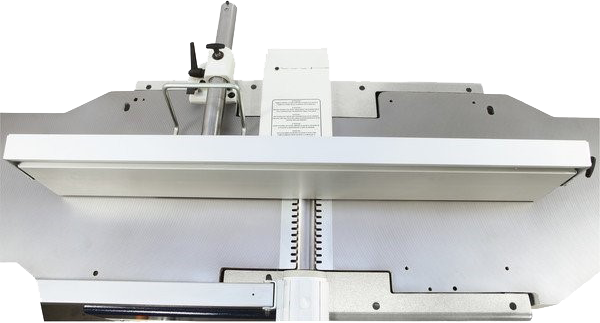 High rigid fence with a smooth movement thanks to the central locking on round bar.
Equipment & Features »
Surfacing-thicknessing combined machine, professional, massive and compact, for a high-flexible production; ideal for the demanding craftsman and carpentry.
Top performances: 95 mm diameter planer spindle with 4 knives. Best support in all machining, thanks to the 2200 mm long surfacing tables. Strong and constant work piece feed to thicknesser is granted by the helicoidal infeed roller. Perfect thicknesser finishing with the outfeed roller in sanded steel. Adjustable pressure on the thicknesser feeding rollers depending on the work piece type to be machined, for an impeccable result.
With Machine (Free) »
Installation & Training
1 year servicing
Toolkit & Manual
Origin »