Unsurpassed moulding :
Maximum stability and rigidity in all working conditions, thanks to a large spindle moulder column made entirely of cast iron. The 4 standard speed are ideal for any type of machining, from moulding to routing and tenoning, with the possibility to fit tools upto 320 mm of diameter (300 mm no CE).
High-tech accessories: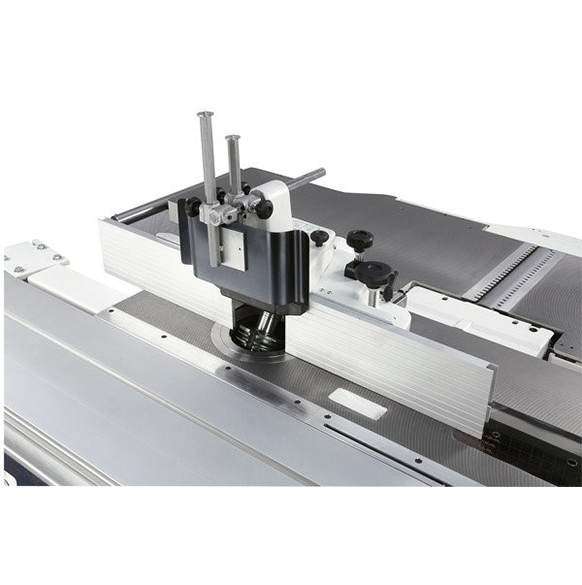 As option it is available the spindle moulder hood that uses a system for adjusting the guides with a rack and it is fitted with a mechanical digital readout. Thanks to the system of memories the hood can be removed and repositioned without losing the machining position. The maximum tool diameter during moulding operations is 240 mm.
Unrivalled cutting finishing :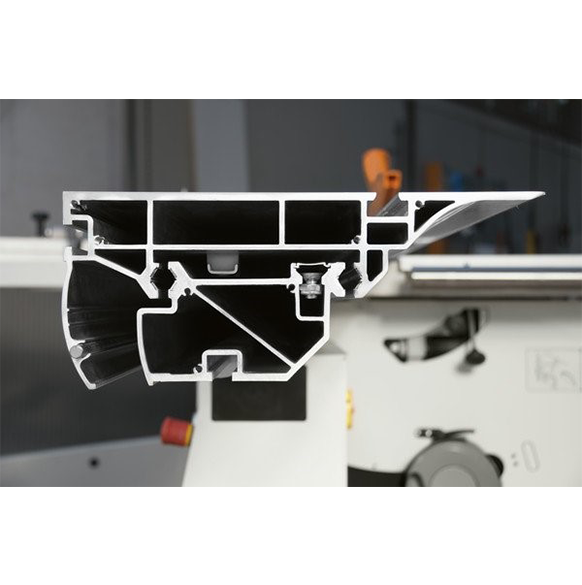 Optimal support also to larger pieces, with the new sliding table 360 mm wide. Exceptional precision and smoothness: to secure the guides it is not used glue, since the thickness could affect sliding. They are secured with a procedure of aluminum riveting.
Equipment & Features »
Standard Safety Lock for Spindle
Wheel With Spindle Height Adjustment Scale
Designed For Heavy Duty & Variable Speed
Auto Feeder setting Capacity
Emergency Switch
Standard Switch for over Load Safety
Standard Sliding Table
Standard Switch for over Load Safety
With Machine (Free) »
Installation & Training
1 year servicing
Toolkit & Manual
Origin »