Specification:
Design: T-Slot Working Table Working Table: T-Slot Aluminum Table + White Pvc Control System: DSP Richauto A11E Inverter: 5.5 Inverter Spindle: 4.5 KW  air cooled Spindle Spindle Speed: 18000 rpm X, Y Axis: 20mm Linear Guidway And Block; 1.5m Helical Rack Z Axis: Ball Screw, Connection As Coupling Type X,Y,Z Axis Driving System: Yako Big Driver Traveling Size: 2500*1300*200mm Table Height: 700 mm With Manual Lubrication Pump Dust Collector: 2.2 Kw Dust Collector Voltage: AC 220v, 01 PH, 50hz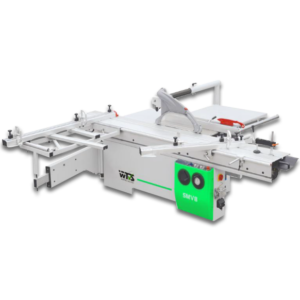 Specification:
Dimension of Sliding Table:   3200*435 mm Cross Cut Capacity:                3200 mm Max. Cutting Width:               1250 mm Saw Blade Diameter:              300 mm Max. Cutting Height At 90°: 80 mm Max. Cutting Height At 45°: 55 mm Main Saw Spindle Speed:       4000/600 rpm Main Spindle Diameter:         30 mm Tilting Saw Blade:                  0-45° Main Motor:                4kw (5.5kw Optional) Scoring Saw Blade Diameter:            120 mm Scoring Saw Blade Speed:      8000 rpm Scoring Spindle Diameter:      20 mm Scoring Motor:                        0.75 kw Net Weight:                             770 kgs Dimensions:                   3250*3150*900 mm
PREMIUM AUDIO QUALITY HEADPHONES
0

days
00

hr
00

min
00

sc
SING UP TO OUR NEWSLETTER
It is a long established fact that a reader will be distracted by the readable.